It is all the fault of Cara Delevingne!
We must thank her if there was an increase of eyebrows transplants and the failure of tweezers in recent years.
Even for this fall the frame of our gaze comes to the forefront: not the easiest gullwing but well 5 trends to inspire them to have the top super eyebrows!
1) Full-color eyebrows
If the one you love is the color and the transgression, know that the parades have staked everything on the eyebrows, tingendole fuchsia, blue, purple, yellow and gold. A trend that has not gone unnoticed to the stars, by Kaley Cuoco to Miley Cyrus.
How to implement them?
If you do not want to try to dye them completely, you can try some methods easily "reversible":
– Watercolor pastels: just wet the tip with water and make dashes on the eyebrows; to have a lighter color; if you have a dark base, to give advice before a white base with a kohl pencil for eyes
– Pencils for eye / lip: here too it is good coloring by the small horizontal dash;
– Aquacolor or Supracolor;
– Eyeshadow: although it is almost must give a base with white pencil below.
2) Boyish style eyebrows
Here Cara Delevingne teaches. The secret of the eyebrows from Boyish look is one, treat them.Though apparently this eyebrow template appears wild and unkempt, in fact it must be constantly redefined and placed. According to the best make up artist, the advice is to brush the eyebrows down, tracing its contours, brushing up and redefine the form.
How to implement them?
To have perfect eyebrows Boyish you must know how to adapt to your face. Here you will find all the tips to implement them to the fullest.
3) Bleached style eyebrows
In this case, the queen of Bleached Eyebrows is Lady Gaga. The trend has it that the eyebrows are bleached becoming almost transparent, as if to disappear.
The trend consecration has just arrived with the Givenchy runway for spring 2016, where the models paraded with eyebrows literally "erased."
How to implement them?
To obtain bleached eyebrows is necessary decolorarle.
How is it done? Take the product for sunburn, based on hydrogen peroxide, and apply on the eyebrows. Shutter speeds are a few minutes, but obviously vary by color: more eyebrows are dark, more will have to be posed.
Then wash away the product making sure it does not end up in the eye and you will then have "deleted" your eyebrows!
4) Embellished eyebrows
Again Lady Gaga has done is immortalized school on Instagram with eyebrows embellished with rhinestones, diamonds and glitter. Before her, Rodarte had covered with piercings, while Sally LaPointe, in his last show, has decorated with sequins.
How to implement them?
You can choose your piercing or sequins and beads and simply attach them to your brows with the help of glue suitable, like the one you use to apply false eyelashes suggested by Bridgat. Do not use the Attack, for goodness sake!
5) Shaved eyebrows
We come to the last trend that is depopulating the world so much that he even created a hashtag: #eyebrowslits.
It is a trend launched on social networks that is to mow strips the last part of the eyebrow.
Over 1500 post in fact, are to testify, as well as to document, a real fashion regarding the shape of the eyebrows. A phenomenon that has conquered not only the girls, but also boys.
Get ready girls, after men with eyebrows to gull wings , we will soon see even men with shaved eyebrows, which is cool, but cool, then, it is not for nothing.
How to implement them?
Waxing would be perfect, but you more easily use the shaver is a matter of comfort is fine: to realize one or more strips from the last stretch of the eyebrow following his own taste.
Gallery
Ugly Makeup Trends That Need to Die.
Source: www.becomegorgeous.com
Beauty Trends: The Brow Edition
Source: sensiblestylista.blogspot.com
Best Eyebrow Trends To Upgrade Your Brow Game
Source: www.fashionisers.com
Latest Beauty News: The Bold Eyebrow Trend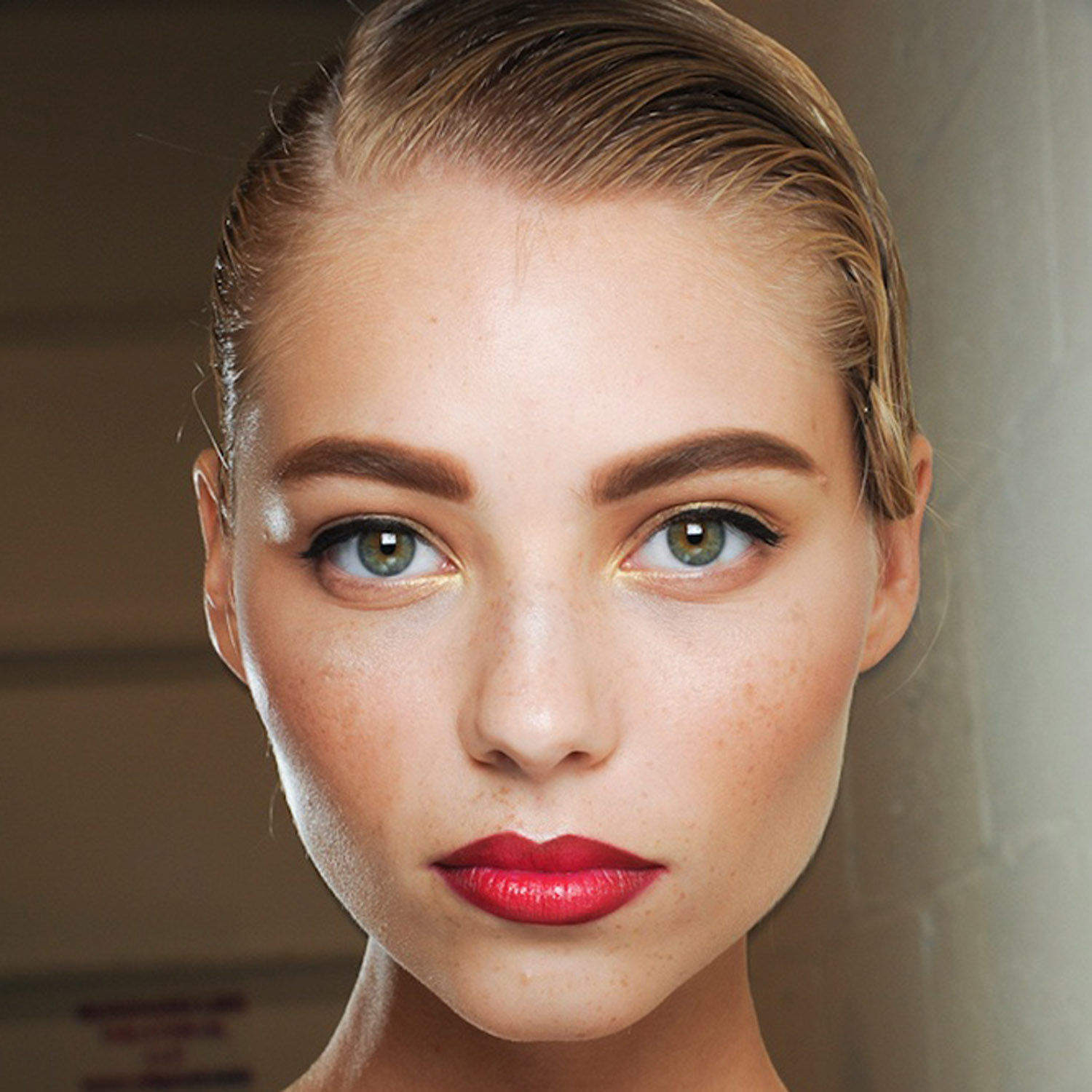 Source: www.nextstepbeauty.co.uk
The 25+ best Eyebrow trends ideas on Pinterest …
Source: www.pinterest.nz
Bleaching Eyebrows: The New Beauty Trend of Fall …
Source: fashionisers.com
Lord Help, The Squiggly Eyebrows Have Become An Official …
Source: peacebenwilliams.com
5 Tren Makeup 2018 yang Aneh dan Nyeleneh, Berani Coba?
Source: www.shopback.co.id
Spring Makeup Trends 2014 from Pond's Arabia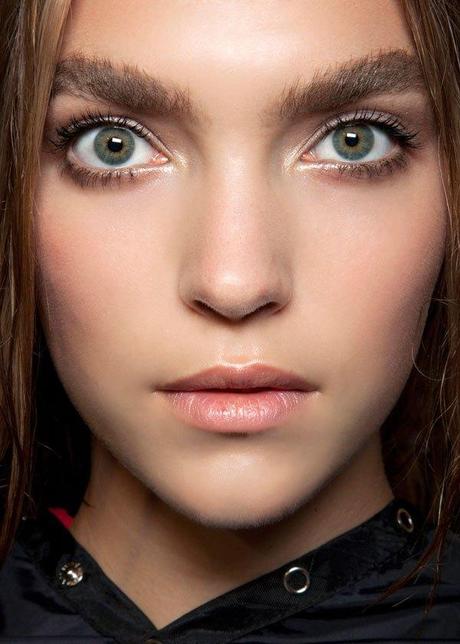 Source: en.paperblog.com
The One Makeup Trend to Consider Ditching in 2017
Source: www.byrdie.com
NEW INSTAGRAM MAKEUP TRENDS (WAVY AND BRAIDED EYEBROWS …
Source: www.youtube.com
The Feather Brow Trend Is Huge On Instagram
Source: www.fashionisers.com
Huda Kattan Tries Squiggly Eyebrow Trend
Source: wstale.com
Spring/ Summer 2017 Makeup Trends
Source: fashionisers.com
Girl About Town: Autumn / Winter Make-Up Trends 2010
Source: nadiaanna.blogspot.com
Metallic brows and beyond: what's next in the world of …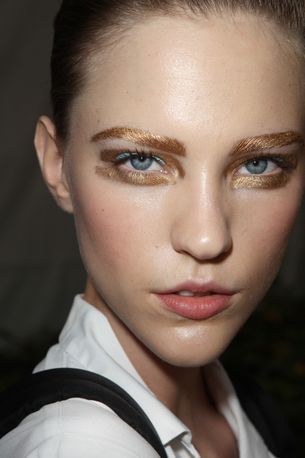 Source: www.vogue.com.au
Is Kooky Brow Makeup The Latest Beauty Trend?
Source: www.refinery29.com
These Will Be The Biggest Makeup Trends Of 2017
Source: www.pinterest.com
Spring/ Summer 2016 Couture Beauty Trends
Source: www.pinterest.com
Best Makeup Trends, Looks NYFW Spring, Fall, Winter 2015 …
Source: beautystat.com