A fresh and bright make up for the night of August: full colors and flashy to be always unique, but with elegance
Here's how to make a cool and special make up for the night of August.
Material
Base for eye shadow
yellow pencil, green and blue
Eye shadow powder
Mascara black
BB cream o fondotinta minerale
Blush fish cooked
Gloss or glossy lipstick
Make up Eyes
Focal point of the Assumption will trick the eye. The colors chosen for this tutorial are the Green and Blue: versatile colors, suitable for both the dark eyes that light ones. Apply a base for eye shadow on the entire eyelid, both fixed and mobile. Take a yellow pencil and, roughly, apply it in the ' inner corner of the eye. With a pencil metallic green, cover the rest of the eyelid and helping you with your fingertips, pour it all. The use of the pencils is very important because, not only lend themselves as a 'base further, but will intensify the products that you apply subsequently. At this point, equip two eye shadows, preferably shimmer, of similar color to the pencils: a yellow lights and a beautiful green with yellowish reflections. Pressed on the product previously applied pencils and come to the crease, blended with a clean brush. Remember to not exceed the crease of the eye: we do not want the panda effect! For a sparkling finish, you can wet the product before applying. To avoid deadlifts color drastic, well blended eye shadows between them. Taken a little 'produced by a blue eyeshadow and, with a precision brush, applied under the rhyme of the lower lashes. In the internal rhyme, however, you can apply a blue pencil, being lighter, he will open his eyes. With a tissue, clean the possible fall-out of products and finish by applying a mascaraintense black.
Make up Viso
For facial makeup, the secret is the light! Remember that it's summer and it's hot then, not weighed down with too many facial products. And 'advisable to simply use a mineral foundation or BB cream or, if you are lucky and you have a good skin, even the simple moisturizer. With a concealer lighter, cover any dark circles or imperfections. Also, if you tend to lucidarvi, use a little 'face powder. Cheeks apply a blush cooked, not too pink, but bright: keep yourself slightly under his cheek, so that the blush carve even the cheekbones, without having to use an additional product. Very important 's enlightening: be it in cream or powder, apply it over the cheekbones, on 'cupid's bow and on the nose. This step is essential to give an effect glow to your make up.
Make up labbra
Applied on the lips a veil of lipstick or better yet a simple gloss: eyes will be marked so much, it is better to leave the lips as natural as possible.
Gallery
Tutorial make up di Ferragosto
Source: www.unadonna.it
Tutorial make up di Ferragosto
Source: www.unadonna.it
Tutorial make up di Ferragosto
Source: www.unadonna.it
Tutorial make up di Ferragosto
Source: www.unadonna.it
Tutorial make up di Ferragosto
Source: www.unadonna.it
Tutorial make up di Ferragosto
Source: www.unadonna.it
Make up tutorial: ferragosto di giorno e di sera
Source: www.youtube.com
Tutorial make up di Ferragosto
Source: www.unadonna.it
Clio Make up: tutorial per un Ferragosto gold and black
Source: www.pinkblog.it
Tutorial make up di Ferragosto
Source: www.unadonna.it
Tutorial trucco di Ferragosto 2013 di Cliomakeup
Source: www.sologossip.it
Video-tutorial make-up per Halloween: come cancellare le …
Source: www.pinkblog.it
Diana's style: Make up GIGI HADID per ferragosto! Chaneldea
Source: www.chaneldea.com
Il make up ideale per la serata di ferragosto (TUTORIAL …
Source: donna.fanpage.it
Video tutorial make up per Ferragosto, trucco verde glitterato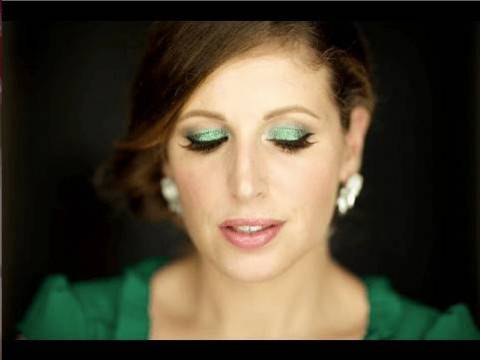 Source: www.chedonna.it
CLIO MAKE UP: Ferragosto ispirato al mare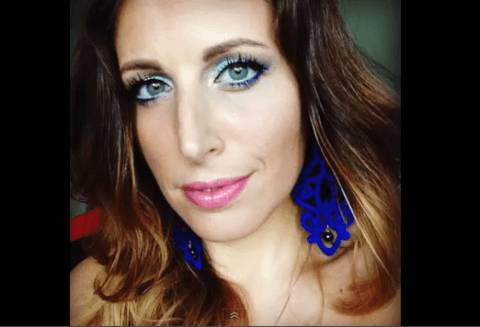 Source: www.chedonna.it
Il make up ideale per la serata di ferragosto (TUTORIAL)
Source: donna.fanpage.it
Makeup Tutorial Trucco Ferragosto Scintillante Con Glitter …
Source: www.youtube.com
Il make up ideale per la serata di ferragosto (TUTORIAL)
Source: donna.fanpage.it
Makeup tutorial Ferragosto By Valentina Make Up
Source: www.youtube.com